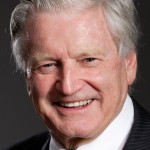 Sir William Gallagher KNZM, MBE. HonD - Patron
Sir William is renowned as a motivational, pragmatic and hands-on businessman in and outside of New Zealand and has a reputation both as a dynamic leader and one of NZ's most astute businessmen.
Still very involved in the daily operation, he maintains regular contact with customers in the 130 countries in which Gallagher products are sold spending up to 150 days a year on the road representing the company and its philosophies and emphasising the ethics and integrity of his professional and personal dealings.
His achievements have been officially recognised by a string of awards, the latest to mark his commitment to enterprise and leadership skills being his Knighthood in the 2010 New Year's Honours List. He was also the 1996 winner of the prestigious Excellence in Communication Leadership award, the first time in its history that it had been awarded outside of North America. He also received an MBE in 1987 followed by a Companion of the New Zealand Order of Merit  (CNZM) in 1998.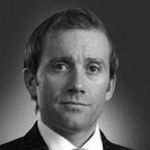 Doug Haines - Chairperson
Doug grew up in the sunny Hawke's Bay, and obtained his commerce degree at Victoria University. He was a manager at KPMG before he joined BDO in Wellington and became a Partner in 2005. In terms of governance, Doug is a Director of BDO's National Management Board, Chairman of our National Standards Committee (which oversees the technical compliance and quality controls of BDO's NZ network), sits on his local partnership's Executive, and is an advisory group member or trustee for a number of his clients. He is an experienced NZICA and One-Stop Shop presenter and has authored numerous opinions which have been published in the likes of the NBR.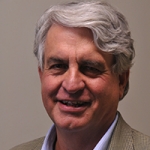 Neil Woodhams - Trustee
Neil is an independent health management consultant who has had an extensive career in health management as a senior manager or consultant to government, DHBs, primary care and community providers.
Neil is President of MS New Zealand and a trustee of the MS Auckland Region Trust. Neil was also President of MS Auckland until he stepped down from this role mid 2020 to concentrate on his national roles.
Neil's wife was diagnosed with MS in 1994. One of his four sons was also diagnosed in 2010.
Neil strongly believes in the objectives of the NZ Multiple Sclerosis Research Trust and has advocated for the establishment of the Trust for over 10 years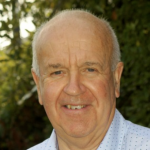 Malcolm Rickerby - Trustee
Malcolm is on the National Executive Committee for the Multiple Sclerosis Society of New Zealand. Malcolm is a Past-President both the National Society and the Multiple Sclerosis & Parkinson's Society of Canterbury. He is respected for his governance and support for staff in the drive to deliver the best medical outcomes and support for people with Multiple Sclerosis and Parkinson's as well as keeping them in their communities.
He is a Rotarian and in the forefront of delivering a programme to primary schools to reduce obesity and diabetics in children, called Healthy Heroes, in the 9970 District.
Malcolm has been Chairperson of a High School Board of Governors, secretary, treasurer of a local primary school committee, coached women's cricket and was a member of Canterbury Women's Cricket Council. He has also served as a vestryman and vicars warden in the Anglican Christchurch Diocese.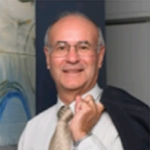 Peter Wood - Trustee
Peter is a respected and trusted advisor to many business people.
He is a Justice of the Peace and a director and trustee of numerous companies and organisations. Trusts he serves on include the Multiple Sclerosis Society of Auckland and the North Shore Inc. and the MS Auckland Region Trust as well as the Bay of Plenty Education Trust and Summerhill A1 Academy – both of which are geared at making a difference in the lives of young people. He has also served his community through involvement with both Lions and Rotary clubs.
Peter is a member of both Chartered Accountants Australia and New Zealand, and Governance New Zealand and is a Fellow of the NZ Trustees' Association.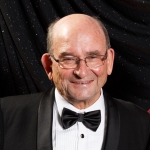 Dr Brian Linehan – Independent Trustee
Dr Brian Linehan is a retired pathologist who was previously Managing Director of Medlab Hamilton. He is currently Chairman of the Tranmere group of investment companies and a Director of a number of other private companies. In 2014, he retired after 12 years on the Council of the University of Waikato where he was Pro-Chancellor. He is a past Chairman of the New Zealand Medical Association, past Chairman of NZMA Ethics Committee, past President and Chairman of CMAAO (Combined Medical Associations of Asia and Oceania) and past Chairman of IANZ (International Accreditation NZ).
Brian was diagnosed with MS in 2007 but is still active and mobile.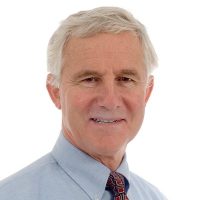 Dr Ernie Willoughby - Trustee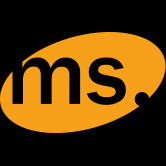 Kelly Scott - Trustee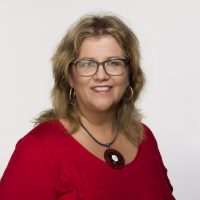 Kate Russell ONZM FFINZ - Trustee
Kate Russell has a thirty year history of working in the community as an enabler, fundraiser, strategic advisor and change maker. Former CEO of Cystic Fibrosis NZ and the Canterbury Medical Research Foundation, Kate has held many Board positions as well as membership on a number of government advisory boards such as Pharmac and The Paediatric Society. Fellow of the Fundraising Institute of NZ, Kate has raised more than 30 million dollars for charity over her career and became an officer of the NZ Order of Merit in 2018 for services to health and governance. Currently Partnerships Manager with the ChCh City Council, Kate is a published author and mentors a number of young professionals through Business Mentors NZ and in her spare time, is a marriage celebrant.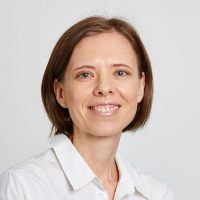 Dr Elza Cloete - Trustee
Elza is a Neonatal Paediatrician at Christchurch Women's Hospital. Originally from South Africa, she moved to New Zealand in 2006 and completed her specialist training in Auckland.
Subsequent to that she embarked on doctoral studies at the University of Auckland's Liggins Institute and obtained a PhD investigating congenital heart disease in newborn babies. Elza received the Vice-Chancellor's award for best doctoral thesis for her research and is the author of several research publications. She moved to Christchurch in 2020 for a work opportunity in clinical practice.
Elza was diagnosed with MS in 2012 and brings a consumer perspective and research experience to the Trust.